Every company comes in the market to earn profits by providing its products to customers. Selling a product is not a big deal, but sustaining a customer is a hard task. Customer satisfaction is repeat purchasing of company products. But I will talk about especially about laptop. Purchasing a laptop always is difficult decision, it may be best or worst. This issue will be resolved completely after reading this detail article and your problem would be solved.
What do you think? Which laptop one should buy? Branded or according to budget. People who are brand lover they always get satisfaction purchasing a branded laptop. Yes it true, brand always try to satisfy its customer in every aspect. Additionally, some small companies emerges in the market with quality and satisfaction according to its budget because every person has not same capacity to buy premium products. Do you know? About which company I am talking? Yes it's Acer. Is Acer a good brand, low brand or cheap brand? Keep with me you're going to enjoy this article.
Why Consider Is Acer a good brand?
Acer is company of Taiwan and it's headquarter is in New Taipei, Taiwan. The founder of Acer was Stan shih along with his wife Carolyn and five other members, it started in 1 August 1976. In start, there were 25 employees and capital was US $25000. At that time company was producing micro-professor MPF-I training kits and distributer of electronic parts and afterwards entered in PC manufacturing market and changed its name to Acer in 1987. Firstly, company started manufacturing desktop computers to establish its market in the electronic world. People often ask. Is Acer a good brand? Yes it's a good but as well as it have become best brand in world over.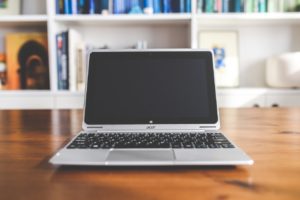 Furthermore, Acer reorganized its company in 1998 and divided into five different groups: Acer international group, Semiconductor group, Acer peripherals group, Acer information products group and Acer Sertek service group. In 2001 company closed its manufacturing units Wistron and BenQ and started focusing on design and sales. This was good strategy to uplift Acer as a good brand in market. Acer used its best marketing strategies and available resources, Acer increased its revenue 100 times. Heavy margin of revenue were proof Acer that Acer was branding its products in market at national and international level. Today we see operations of Acer are scattered in 70 countries with 7000 employees in whole world.
Every startup has its own journey but vision of founder makes a company good brand as like Acer. No one knew, when Acer initiated except few and now today world knows, Acer products and its reliability. Acer have many products range. Acer is manufacturing laptops and desktop PCs, tablets, smartphones, monitors, cloud solutions for home and projectors. Furthermore, Acer have branded itself in laptop market and also, have captured big market share.
Moreover, brand is product, which is prepared or manufactured under a particular is known as brand. It's not an overnight process, it's a journey to establish product as brand. Acer is leading brand in world over manufacturing laptops, PCs and other different products. It provides customer satisfaction at utmost level. Products are high quality, which are prepared under strong standard operating procedures. Especially, brands always take care of its customer and develop strong relationship with customers. Similarly, Acer is providing and proving itself as good and quality brand in the market. Quality of is getting better day by day. In competition, customer always take benefits between brands.
Why we Consider "Is Acer a good brand"
Acer has many competitor in market. Healthy competition in market urges companies manufacturing best and quality products for their customers. So, Acer is competing with more or less with 10 companies which are Apple, Lenovo, Huawei, Intel, Dell, Samsung, Toshiba, and many other big or small companies. The main difference between Acer and other companies, Acer has wide range of products for different use or day to day tasks. You can find easily a laptop which is according to your need or suits your work. For instance, you like to play games, Acer has wide range of gaming laptops. If you are graphic designer there is also wide range of laptops.
Furthermore, I am going to introduce different laptop series for different workings. Firstly, Acer aspire which is normal laptop and available in all inches and sizes that is considered to be used as internet surfing, basic tasks, emailing and text processing. Secondly, Acer spin which 2-in-1 laptop. This series which can be used as tablet or laptop as you feel easy because it is detachable laptop. Thirdly, then comes Acer switch series if you are searching for tablet that but often you want to use keyboard then this is great choice for you. It is easy to and plenty of choices are available in this series. So quality and wide range of products make Acer a good brand or reputable brand in market.
Additionally, there is graphic series or gaming series also available in product range of Acer. So, firstly, if you like gaming nitro series is a better choice for you in low rate. Acer nitro has beautiful and sleek design. In this series nitro spin is also available you can use as laptop or tablet for game. This series also suits for graphic works. And there is Acer predator series which is considered as best gaming series in laptop range. This series is especially designed for serious gamers who love to play games on laptops. This series is equipped with at least one NVIDIA GeForce GTX 1050 video card. But the price range of these products is higher and other products.
Pricing is key role in generating sale leads. For instance, providing low quality products on higher prices is not suitable and will destroy company reputation. On the other hand, providing high quality products on lower prices in not suitable for company because it will financially disturb the company performance. Acer pricing strategy is simple and straight, provide quality products at affordable prices to customers. Reasonable prices and value to money products is making Acer good and emerging brand. Customers are very keen now a days in terms of prices. Customers demand high quality product at affordable prices. Every company selects its own target market. Acer target market is different and targeting middle class or upper middle class. Middle class cannot afford higher prices products due to their low level of income. So Acer is providing best quality products.
Companies gain success on the base their selling number of products, if they fail to Sale, Company fails. Many factors can be involved in failing a product. There is no denying the fact, Acer is a good brand in the world but some manufacturing faults or durability are still existent. Acer company is also fails some to satisfy its customers. So Acer Company should work on these to improve manufacturing faults and manufacture durable laptops for its customers. So, Acer should also work on providing after sale service at length. Because these small tasks become huge, when customer is satisfied. Customer satisfaction should be top priority of every company.
Those who focuses on future always get a competitive edge in market over their competitors. Acer is futuristic company always keep an eye on new things and technologies. Future computer or laptop would shows 3-D displays. Acer is manufacturing its 3-D notebook and it would be available in market in last of October. 3-D tech is a game changer or big thing. So Acer is a good brand that focuses on new technologies. Let's see how people accept this change. Change is always hectic but it produces good results.
Finally, in my opinion Acer has become well-known brand in world over. Acer started manufacturing different parts and after they shifter towards in laptop or computer market. Acer introduces different ranges for its customers. Every customer has its own demands and needs. Acer is fully working to catch every customer and satisfy them. Acer products are available in reasonable prices and products are reliable. Although, some build quality and manufacturing faults are there, which should rectified firstly. So discussion tells us that Acer is a good brand with affordability.